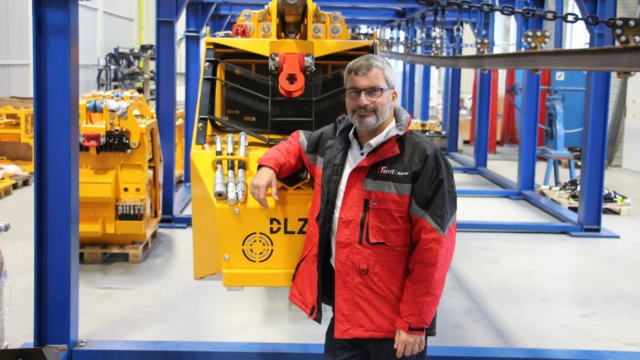 20. 10. 2022
Digitalisation of global mining operations and machinery is ensuring the industry is moving towards greater sustainability and efficiency.
For managing production, repair, and maintenance of equipment, and ensuring safe mine operations, the majority of mines utilise management plans and software systems. The mining industry is, nevertheless, evolving.
Turnkey systems
To provide detailed inventory insight into mission-critical parts, tools, and equipment, these solutions are often offered as turnkey systems. They make it possible for companies to identify process bottlenecks and quickly locate assets that may have gone missing and are impeding process flow.
With the use of these solutions, labour costs, unplanned costs for asset management, inventory audits, losses due to theft, duplicate purchases, and schedule slips brought about by material availability issues can be reduced.
Going beyond static data collection from machines
Ferrit Electric has worked with partners providing IT infrastructure and mining IT monitoring that goes beyond simply monitoring the health stats of essential IT and network devices. Its latest product, the 'Datalogger', a black box-style device that can be installed on mining equipment, provides instantly available operating data, either through wired or wireless networks.
It is a device for gathering and storing operating and error data from mining machines that are independent of the equipment's own electronic system. It records all data on its own built-in storage, regardless of the condition of the machine on which it is installed.
All the information collected can be used to fine-tune operational, maintenance, and replacement schedules remotely, rather than having to spend expensive labour costs to go around the mine and stop a machine to collect the data manually.
It carries its own power supply, which makes it capable of independent operations for more than 60 hours. This allows data retrieval by downloading over a wireless network, or physically via a USB port, even if the host machine is damaged or without power.
The Datalogger records data continuously and makes it available both in online mode, when it transmits the real-time data stream over the network, and in offline mode when it sends data only when it is within range of the wireless network.
It has the usual input connection modules for a variety of machines (RS485, CAN), and others can be added, depending on the application. It has a processor and data storage facility, and LAN, CAN, USB, and WiFi ports for output communication. The stored data can be used for a variety of machine diagnostics and operational condition analyses, independent of the data collected stored on the SD card in the parent machine.
The system has a web interface to collect and transmit data directly to the machine, or it can be set to send the data over the network to the evaluation software, which is another Ferrit product for specialised data analysis and evaluation. In the event of an accident, the Datalogger can be removed from the machine and the data manually downloaded in a safe area.
Service 4.0
Petr Gregor, managing director at Ferrit Electric, explains its Service 4.0 concept: "We decided to take a new approach to help customers understand the mine machinery's operational data, and the "Datalogger" is one of the results. It is a standalone unit that can be installed in a variety of machines, operating independently, and gathering data at all times, even when the machine is stopped," he says.
"We wanted to bring it to the market as part of another complete solution we are calling 'Service 4.0'. This is a family of products, including the Datalogger. Before this concept, all operational data was stored in the machine's inbuilt electronics, which then had to be downloaded for analysis. The Datalogger allows remote retrieval of all data over a wireless network or by physical connection.
Service 4.0 has been developed so Ferrit could help its customers make long-term maintenance plans for their machinery based analysing the data collected remotely by the datalogger, ensuring the customer continues to have access to the data collected by the machine, says Gregor. "This analysis is what provides guidance to our customers as to the state of all equipment with the datalogger installed.
"The device 'tells' the network its status, and other evaluation software elements of the Service 4.0 system analyse the data it receives and provide it to the operator, who can decide what action is needed. Is the machine reporting an impending malfunction that should be corrected before it causes a breakdown? Is it reporting all is operating well? How long has it been running continuously?" he says.
"These, and a hundred other pieces of data, are collected, analysed, and refined over time to improve operational performance and costs, sustainability, and longevity."
Ferrit Electric's data logger device, and the software elements of its Service 4.0 system, continue to be developed as the company seeks partners to take part in its inauguration, installation, and live testing. There is strong confidence that its customers, and the mining equipment market, will welcome this comprehensive mining equipment monitoring solution.