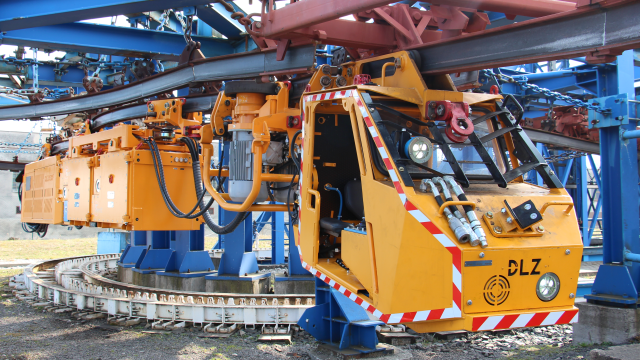 16. 2. 2023
The world's mining industry is facing rising pressure from regulators, investors, and customers to lower carbon emissions from operations, and most of the big players have already set ambitious targets to achieve CO2 emissions reductions in the shortest time possible.
Battery electric vehicles (BEVs) are the main options for long life operational transport infrastructure, to help mines to demonstrate their zero carbon credentials.
Ferrit DLZA30F lithium battery suspended monorail mining locomotive is exactly the kind of vehicle that will improve the environment, efficiency and safety at your mining site.
It can handle inclinations of up to 30 degrees. The REM-CON remote control can also be used to operate the locomotive. It is certified as a Group I device, category M2, and therefore can be installed in mines where there are risks of gas and coal dust explosions (ATEX environments).
Technical parameters:
Engine power: 4 x 7,5 kW
Number of drive units: 2
Max. speed: 7,2 km/h
Max. traction force: 60 kN