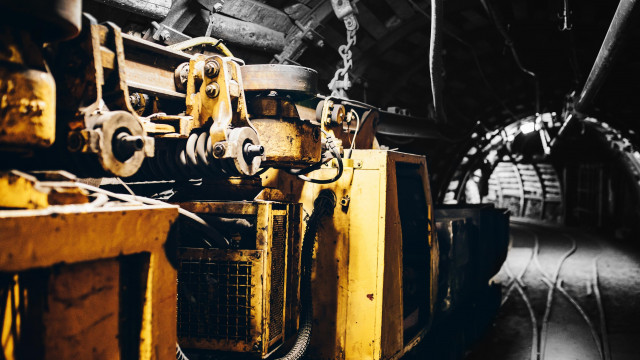 3. 3. 2021
Continuing our three-part series on mine transport, we explain how optimising people/material transport logistics and choosing the right transport system for your mine can lead to significant cost savings.
The global mining industry has experienced several challenging years due to slow demand and overcapacity in certain commodities. In response, many mine operators are looking for ways to boost profits and deliver shareholder value.
One of the most overlooked areas for improvement is the transport system, despite the integral role transport plays in day-to-day mining operations. An optimised mine transport system is a great way to increase your deep mine's efficiency and reduce operational costs.
MAKING MINE TRANSPORT YOUR FIRST CONSIDERATION
When mine operators look to boost profits, they often turn to measures that improve and increase the rate of raw material extraction. While this can be an effective tool in the short term, looking at ways to streamline support processes may be more beneficial over time.
Chief among these support processes is the transport system – the lifeblood of any good mine. A well-oiled transport system can vastly increase efficiency, and possibly eradicate downtime altogether. Any experienced mine operator knows that these two offenders – poor efficiency and downtime – often lead to increased operational costs and the slowing down of mining processes.
Inefficiency and downtime can come from many areas of a mine, but often transport is the worst offender. Delays in delivering necessary mining equipment to the workplace (and in the required amounts) can lead to downtime. If there are difficulties in transporting miners to and from their workplaces, that too can lead to downtime. And, if there are technical issues with conveyor systems, excavation delays should be expected.
An optimised transport system can solve all of these problems and more.
PLANNING AND SCHEDULING PEOPLE AND MATERIAL TRANSPORT
For over three decades in the mining sector, we have witnessed many occasions where the transport of people and materials seem to happen on a near spontaneous basis.
We have seen first-hand where coordination of transport can lead to vehicles being only partially loaded or even returned empty and unused. These inefficiencies can make or break a mine during challenging periods.
To combat the problem of uncoordinated transport, and to ensure an efficient supply line, mines often purchase a large number of transport units thinking this is the best solution. The consequences of doing this, however, can include an increase in traffic density, reduced occupational safety, the addition of air pollutants in the mine and higher operational and maintenance costs.
At FERRIT, our mission is to help mines tackle these types of issues. At the start of each project, we perform a deep evaluation of our client's mine's workforce, shift schedules, workplaces and overall transport needs in and out of the mine. A solution is then delivered that effectively integrates people transport within our client's overall transport logistics plan.
Our modular monorail and dispatch management systems combine the transport of people and materials, thereby reducing traffic density, increasing safety, reducing pollutants, and ultimately reducing operational and maintenance costs.
SELECTING THE MOST APPROPRIATE TYPE OF MINE TRANSPORT
As progress increases on the face, a mine expands and transport distances increase, often by tens of kilometers. When this happens, the timely supply of materials and people to their workplaces can begin to become a problem.
The quickest (and most expensive) solution to this problem, and often the one chosen, is to expand the vehicle fleet and add to the mine's total number of transport units. This requires further investment, which increases operational costs. Once again, the mine is faced with being overcrowded with vehicles, leading to higher traffic density, additional clutter, greater potential for accidents, rising pollution levels, greater demands on the ventilation system, reduced traffic efficiency and huge cost increases.
When installing a FERRIT monorail system, construction of the monorail track follows the progress of the mining operation. The monorail's end station therefore remains at the active workface of the mine. And, since the monorail system has a modular design, materials and people can all be transported on the same track. This leads to much lower levels of traffic density, reduced clutter, and lower potential for accidents.
In addition, the monorail system is powered by electricity, meaning no air pollutants are released, thereby keeping air fresh with no additional strain is put on the ventilation system. Again, the outcome is higher transport efficiency and lower operational costs for the mine.
RAISE EFFICIENCY AND LOWER COSTS WITH THE POWER OF TWO
By pairing optimised transport logistics with the most appropriate transport system for your specific mining operation, we can help you greatly increase people and material transport efficiency for a drastic reduction in costs.
Contact us today at [email protected] or +420 778 491 237 to arrange a meeting with our sales representative or request more information.